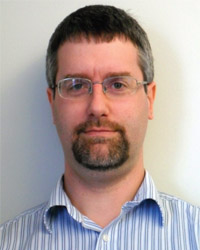 Scott Peltier, PhD.
Associate Research Scientist and Laboratory Manager, Functional MRI Laboratory
Associate Research Scientist, Biomedical Engineering
1088 BIRB
2360 Bonisteel Blvd.
Ann Arbor, MI 48109-2108
Phone: (734) 647-8077
Email: spelt@umich.edu
Dr. Peltier's research deals with functional MRI data acquisition and analysis. Current areas of interest include: 1) resting-state functional connectivity; 2) real-time fMRI; 3) multivariate and data-driven analysis techniques; and 4) multimodal imaging.